About Cloverton
Cloverton injects a refreshing touch into Damansara Jaya, re-energising the beauty of this township.

The homes are complete with home-elevator systems, the modern-day luxury that is seen in grand mansions and reflect luxury living in its ultimate form. With 7 bedrooms and 8 bathrooms, Cloverton boasts of a luxury of space, a critical element which is fast diminishing in today's modern developments. The homes also comprise cascading water features and elegant yet practical bathrooms that come with unique gardens, for a refreshing and relaxing experience within the comforts of home.

The Cloverton has beautiful rooftop gardens to complete each home, encouraging leisurely lifestyles and a close walk with nature. With streams of natural sunlight flowing in abundantly through the floor-to-ceiling glass fade of the development, the home exudes a resort-like feel that is lit up by natural lighting whilst maximising ventilation and a free flow of air, providing a cool yet bright environment.

To complete the ensemble of luxury living, the home is equipped with a Jacuzzi, 5 walk-in wardrobes and a state-of-the-art security system with intercom and trained security personnel.

Cloverton is a house project developed by Fountain Projects Sdn Bhd, Cloverton at Petaling, Selangor has the following facilities: cctv, garden and security.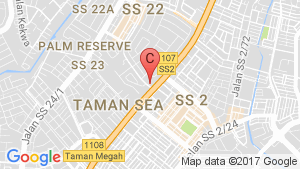 Other projects nearby
There are a number of other House developments located in the area of Cloverton including: