Developed by
About Preston Oaks
An eco-friendly development, it comprises four bungalow units, two of which feature rooftop gardens.
It incorporates sustainable elements into the design, such as recycled wood and rain-water harvesting. It's design orientation is also unique, with minimal window openings and sun-facing sites on the building, as well as large floor to ceiling windows and doors that allow natural ventilation and lighting.
Units have built-ups ranging from 6,634 sq ft to 7,221 sq ft, and land sizes of 6,233 sq ft to 6,847 sq ft. All the bungalows have an open concept on the ground floor.
PROJECT SELLING POINTS
Key Features
SECURE ENVIRONMENT
Alarm System Ready
CCTV Camera Ready
Security Sensored Door and Window
ENERGY EFFICIENT
Building Orientation
Natural Lighting
Solar Heater
Inverter Air Conditioning
INDOOR ENVIRONMENT QUALITY
Practical layout which promotes Cross Ventilation for Natural Air Circulation
High Ceiling
Floor to Ceiling Height Window for ample natural lighting
Low VOC Paint
WATER EFFICIENT
Water Saving Sanitary Wares & Tap Fittings
Rain Water Harvest
Water Recycling for outdoor use
PRIME LOCATION
Close proximity to Local Health Centre, Recreational Clubs, Colleges & Shopping Centres
NEAR BY LANDMARK
Penang Adventist Hospital, Pulau Tikus Market, Pulau Tikus Eateries, Gurney Drive, Gurney Plaza, Gurney Paragon, Gleneagles Hospital
Preston Oaks is a house project developed by New Bob Group, Preston Oaks at Pulau Pinang has the following facilities: garden and parking.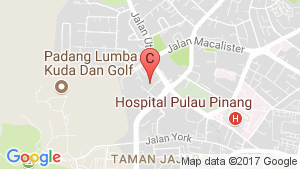 About the developer
New Bob Group has also developed projects such as
The Manor
.
Other projects nearby
There are a number of other House developments located in the area of Preston Oaks including: