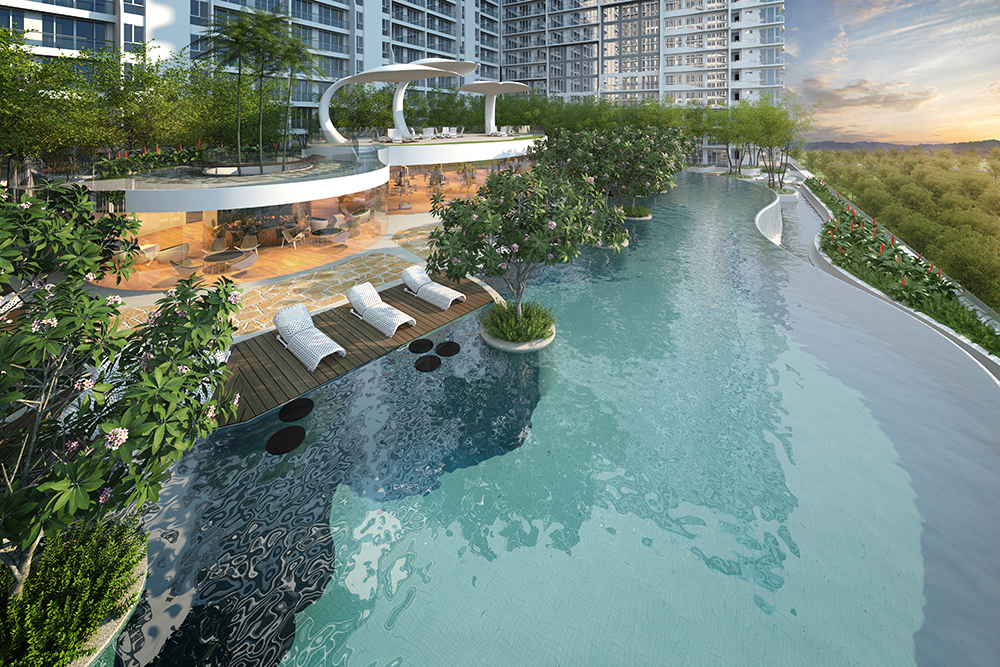 Best Luxury Condo Development, Penang – Quay West Residence
While Penang is well known for its heritage and great food, the island also has several amazing luxury projects. However, developer Asia Green Group has taken luxury living to a whole new level with Quay West Residence, winner of Best Luxury Condo Development, Penang at The Dot Property Malaysia Awards 2017.
Residents can truly enjoy the finer things in life with a gorgeous infinity swimming pool overlooking Queens Bay and private lifts among the project's most impressive features. The freehold condominium development has too many amenities to count as well as units that are spacious and smartly designed.
Best Luxury Condo Development, Kuala Lumpur – Picasso Residence
They say art imitates life. Well, at Picasso Residences life is art. Hailed as a masterpiece of contemporary architecture, the project is so well designed that it would have made Picasso proud. The condominium project offers residents an elegant lifestyle that is complemented by the exquisite services and amenities that go above and beyond one's expectation.
The two 38-storey towers offer awe-inspiring views of Kuala Lumpur and the project is situated next to the picturesque Embassy Row. Those looking for a little rest and relaxation can head up to the rooftop where several luxurious amenities like a sky deck, games room and hammock garden can be found.