The concept of Sanctum is unique. Its vision adheres to three essential constituents security, sustainability and luxury.
Safety is a fundamental element of every Sanctum villa in the northern Thai city of Chiang Mai, some homeowners demand higher levels of security than others. For this reason, the developers offer an Elite Security package for those whose concerns merit the safest state-of-the-art features available.
Clients' safety has dictated the design of the villas from the ground up, so the 'modern castles' remain secure, open and spacious without the use of unsightly window bars.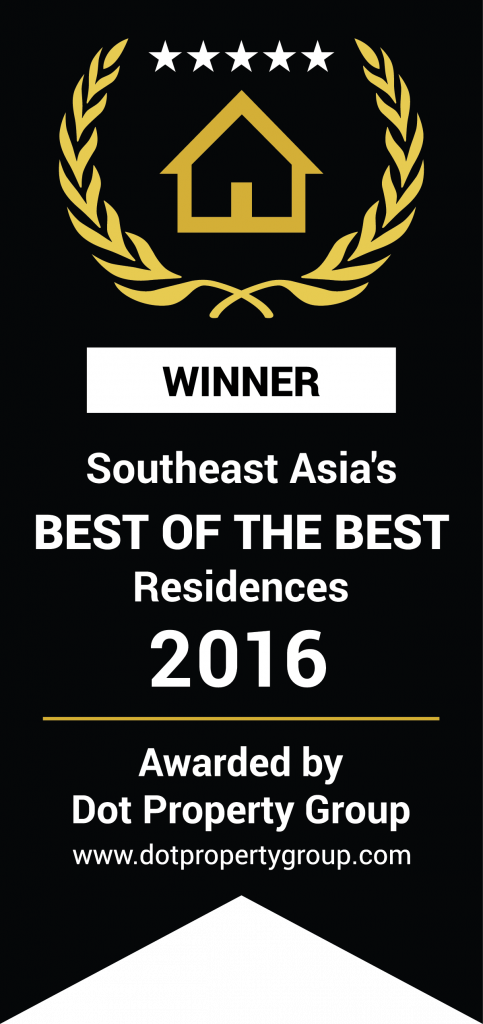 The nine-meter high separating walls allow seamless glass windows to line the interior sides of every villa. Rooms on the second and third floors include lush views of green areas, brimming with tropical plants and trees which can also be enjoyed from the comfort of the open-air soaking tubs.
For added design sensitivities the developers opted for natural products wherever possible.
Villas are enhanced with earth pigmented cement rather than harsh traditional paints which emit VOC's. Indigenous fruit trees fill green spaces and each of the three-bedrooms are decked with natural latex mattresses.
Waste from the garden is added to compost bins to be reused as fertilizer for the fruit trees.
Owners also have access to electric bikes to cut back on the number of cars.
Sanctum recognized a void of true luxury in Chiang Mai and seeks to fill that void. True luxury comes at a price and the developer says there are sophisticated individuals willing to pay extra for the real deal. Sanctum delivers true luxury.
FACT BOX
Project: The Sanctum Chiang Mai
Developer: Sanctum Co. Ltd
Product: Luxury villas
Architect: Klitthi Hiranras
Interior Designers: Hatainan Mahayodkul and Apichat Pankratuk
Landscape Architect: Supachoke Srisanga
Location: Chiang Mai, Thailand
Launch: May 2015
Completion: November 2017
Total land area: 2,600 sqm
Prices: From THB 47 million to THB 59 million
Number of units: Six
Sales office: +66 (0) 86 185 8827
Email: info@thesanctumchiangmai.com
Website: www.thesanctumchiangmai.com
#DotPropertyAwards