C13A-01, jalan pju 5/1, Kota Damansara, Kuala Lumpur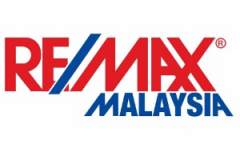 RE/MAX is the world's largest real estate network operating in over 100 countries, 7000 offices and 106,000 sales agents. Recently RE/MAX
Malaysia opened the doors in Malaysia with a unique proven business model, which has enjoyed a great and successful track record on
a worldwide basis for the past 40 years. Our office here is registered as Kellerhof International Sdn. Bhd. E (1) 1636.

The RE/MAX business model offers the tools for Real Estate Agents(REA) and Real Estate Negotiators (REN) to identify new opportunities and the solutions for all the challenges that entrepreneurs face in today's real estate industry.