Premium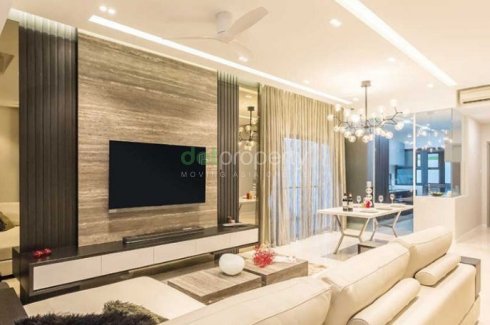 3 Bedroom House for sale in Sabah
UPDATED PROJECT DETAIL AS ON 20 NOV 2021, WE HAVE LEFT WITH FEW UNITS AVAILABLE.
Taman EKO TROPIKANA ini telah 100% disiapkan dengan jayanya bersama OC dan kini homebuyers ready Moved In

DETAIL UNTUK ANDA
Jenis Rumah : Semi Detach High Roof Housing
"Rumah Berhalaman Tepi dan Belakang"
Jenis /cara Pembinaan: Traditional bukan IBS (Untuk memudahkan house owner buat renovation in future)
**Nota Tambahan: Apabila di renovate, anda boleh menambah 1 tingkat xtra kerana rumah ini berkonsepkan siling tinggi atau "High Roof"
Anda 1st time home buyers? atau mahu upgrade jenis rumah dari apartment, condo ke kediaman jenis landed?
Anda Mencari perumahan 'Ready-Moved-In' yang ideal dengan bajet bayaran bulanan yang rendah?
---Taman Perumahan [email protected] Tuaran adalah pilihan rumah landed yang sangat ideal, terletak di pinggir Kota Kinabalu iaiatu Tuaran dan menawarkan pakej menarik yang tiada kurang tandingnya.
Apa yg lebih penting ialah, projek ini Berjaya disiapkan dengan jayanya! Kini dengan OC !
Pakej Perumahan ini menawarkan ;-
- Pinjaman Lembaga Perumahan Tanpa Deposit ( LPPSA)
atau
-Pinjaman melalui bank terpilih
**Pihak pemaju akan uruskan pinjaman**
Semasa pandemik 2021 ini, anda harus berbangga kerana masih ada Pemaju Perumahan di Sabah yang
membina perumahan berkualiti lagi mampu dimiliki dengan tanah 999 !
Sila semak kelebihan yang ditawarkan oleh taman Eco :-
✅Mampu Milik dengan Design menarik !
✅Land tenure 999 yrs
✅Extra tanah halaman belakang, depan dan tepi.
✅Boleh pilih lot dengan saiz extra tanah dari medium to large
✅Dengan 3 Bilik tidur + 2 Bilik air
✅Fully Tiles !
✅Car park area untuk 3 buah kereta !
✅Percuma SPA Legal fees
✅Booking fee serendah 1K
✅Bumi /Non Bumi lot masih available.Bumi lot ada 2 unit sahaja lagi .
✅Bumi lot harga terendah RM 411K ( LAST UNIT)
✅LOT 28 dengan land size 2979 sq ft, build up sehingga 1652 sq ft berharga RM459,000 (LAST UNIT)
Kelebihan lain:
Siling tinggi sehingga 18 ft
Private drainage @ Separated drainage system
1.2 km from Tuaran Town Center
Mahu 'Unlock rumah impian anda'..?
Untuk meneruskan permohonan pinjaman perumahan dan untuk lebih lanjut mengenai harga dan lot available, Whatsapp developer sales line (direct developer sales line) di 010 385 2360 atau tekan link di bawah untuk direct ke whatsapp chat:-
https://SabahHousing.wasap.my
https://SabahHousing.wasap.my
https://SabahHousing.wasap.my
3

Beds

2

Baths
153.47 m2Usable area
233.55 m2 Land area

1

Floor
BBQ Area
Garden
Mountain View
Parking
Playground
Single Storey